PRECISION METAL STAMPING
At Begoun, Inc. our precision metal stampings are second to none. We can provide you with any part, from the simplest to the most complex.
We expertly handle custom, bulk, small, large, and prototype orders with ease. Our production methods are diverse and can be applied to a variety of metals including steel, stainless steel, as well as exotics and many others. Whatever type of stamping feature you require, we have you covered.
Our presses handle up to 250 tons and work on parts up to .325″ thick. Dozens of finishes are also available, ensuring all needs are accommodated.
We provide secondary services available to serve your requirements: deburring, drilling, riveting, staking, and many more.
Also available to you is our stocking program, where we will hold parts in our warehouse, and ship them to you with scheduled releases. This guarantees that you will never be more than a day away from having your parts in your possession.
Find out why Begoun Incorporated has been the most reliable, comprehensive source of metal stamping services for over 40 years. Please contact us with any questions, and see below for details.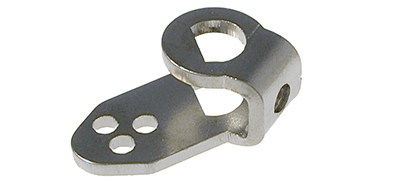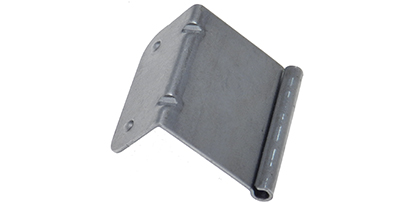 PRECISION METAL STAMPING CAPABILITIES

GENERAL CAPABILITIES

Bulk
Custom
Intricate
Miniature
Production
Prototype

PRODUCTION METHOD

Blanking
Progressive Die
Compound Die
Coining
Punch Presses
Deep Draw
Extrusion Tooling
Multi Stage Tooling
Secondary Operation Tooling

STAMPING FEATURES

Coated
Countersunk
Embossed
Heat Treated
Numbering
Shape Critical
Surface Critical
Tapped
Threaded

PRESS RATING

250 tons

PART THICKNESS

.005 to .325 in

TOLERANCE (+/-)

Up to +/-.001

MATERIALS

Steel
Stainless Steel
Aluminum
Brass
Copper
Deep Draw Metals
Coated Steel
Hot and Cold Rolled Carbon Steel
Inconel
Monel
Spring Steel
Titanium

FINISHING

Zinc
Nickel (Bright & Dull)
Electroless Nickel


Yellow & Clear Chromate


Iridite
Brass
Tin (Bright & Dull)
Gold
Copper
Silver
Anodizing
Chrome
Black Oxide
Passivation
Painting
Powder Coating
Heat Treating
Silk Screening

SECONDARY SERVICES

Deburring
Degreasing
Drilling
PEM / Fastener Insertion
Welding
Riveting
Soldering
Staking
Sub Assembly
Tapping
Heat Treating

ADDITIONAL SERVICES PROVIDED

Mechanical Assembly
Packaging
Kitting
Labeling
Bar Coding

PRODUCTION VOLUME

Up to 50 million pieces

LEAD TIMES AVAILABLE

4 to 6 weeks
Rush Services Available

ADDITIONAL INFORMATION

INDUSTRY FOCUS

Industrial Storage Systems
Vending Machines
Gauges & Controls
Appliances
Electronics
Electro Mechanical

INDUSTRY STANDARDS

Mil-Spec
RoHS

FILE FORMATS

CAD Capabilities
Begoun, Inc. • 655 W. Grand Ave., Unit 200, Elmhurst, IL 60126 • Phone: 630-617-0200
Copyright © Begoun, Inc. All rights reserved.