CUSTOM SPRINGS & WIREFORMING
Whatever your needs, no matter the complexity or size, Begoun, Inc. can provide you with the best, most economical custom springs and wireforming.
Compression, flat, extension, and conical springs, are just a few of the spring types that our coilers can produce.
Our CNC coiling capabilities utilize state of the art coilers and formers. This means that we can eliminate many secondary operations while still providing quality and precision.
We can provide both springs and wireforms utilizing many different metals, in a wide variety of finishes. Springs are available with a wire diameter up to .625″, and wireforms with a wire diameter up to 1.000″.
We also offer a full range of additional services, including welding, plating, assembly, painting, and more. With rush services, and highly flexible production volume capabilities, we'll get you what you need, when you need it.
Begoun Incorporated will also set up a custom warehousing plan, guaranteeing that you never run out of your most important parts.
To learn more about our custom spring and wireforming, or for more information on our other products, please contact Begoun Incorporated, and see below for details.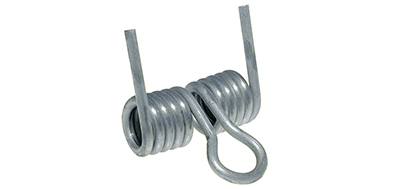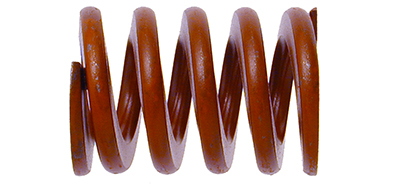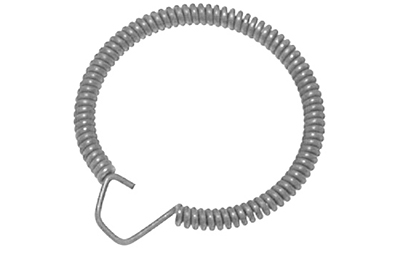 CUSTOM SPRING AND WIREFORMING CAPABILITIES

CAPABILITIES

Springs
Fourslide
Wireforms

TYPE OF SPRINGS

Compression Springs
Double Torsion Springs
Extension Springs
Conical Springs
Torsion Springs
Power Springs
Flat Springs

SPRING END TYPES

Closed End Ground
Closed End Unground
Hinge
Open End Ground
Open End Unground
Short Hook
Straight Offset
Squared

DIRECTION OF HELIX

Left
Right

SPRING MATERIALS

Brass
Copper
Phosphorus Bronze
Nickel Base Alloys
Beryllium Copper
Low Carbon Steel
Aluminum
Titanium
Music Wire
Cold Rolled Steel
Annealed Spring Steel
Stainless Steel
Silicone Chrome

FINISHES

Zinc
Anodizing
Nickel
Chrome
Brass
Copper
Tin
Black Oxide
Gold
Passivation
Silver
Powder Coating

EQUIPMENT

CNC Machinery
Compression Spring Coilers
Torsion Spring Formers
Extension Spring Coilers
Kick Presses
Fourslide Equipment

WIRE DIAMETER – SPRINGS

.007 to .625 in

WIRE DIAMETER – WIREFORMS

.007 to 1.000 in

TOLERANCE (+/-)

0.005

ADDITIONAL SERVICES

Welding (spot/butt/MIG/TIG)
Plating
Robotic Welding
Painting
Shot Peening
Heat Treating
Assembly
Deburring


Wire Straightening & Cutting


Grinding
Swaging
Rolled and Cut Threading

PRODUCTION VOLUME

Up to 50 million pieces

LEAD TIMES AVAILABLE

4 to 6 weeks
Rush Services Available

ADDITIONAL INFORMATION

INDUSTRY FOCUS

Shop Equipment
Vending Machines
Laboratory Equipment
Point of Purchase
Actuators & Controls
Appliance
Electronics
Electro Mechanical

INDUSTRY STANDARDS

Mil-Spec
RoHS

FILE FORMATS

CAD Capabilities
Begoun, Inc. • 655 W. Grand Ave., Unit 200, Elmhurst, IL 60126 • Phone: 630-617-0200
Copyright © Begoun, Inc. All rights reserved.