CUSTOM SCREW MACHINING
Customers in a wide range of industries, from power tools to electronics, and more, have come to find that Begoun, Inc. is the top choice for custom screw machining. We work with a variety of materials from stainless steel and brass, to aluminum and plastics.
Processes include, chucking, grinding, milling, boring, and drilling. We deliver parts in an array of finishes, from anodizing and passivation, to heat treating and powder coating. Part sizes range as well; lengths up to 36″ and O. D's up to 6″ are available, while maintaining tolerances as tight as .005″.
We can also offer you a custom warehousing program, assuring that you are never more than a phone call away from replenishing your stock. What our customers find again and again is our dedication to quality and customer service is the cornerstone to our businesses success.
Call Begoun Incorporated to find out how our custom screw machining can best serve you, and please see below for details.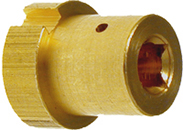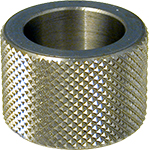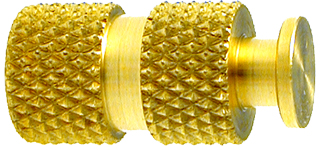 CUSTOM SCREW MACHINING CAPABILITIES

PROCESSES

Turning
Chucking
Milling
Boring
Knurling
Honing
Slotting
Drilling
Tapping
Threading

ADDITIONAL SERVICES AVAILABLE

Plating
Heat Treating
Broaching
Assembly
Grinding

EQUIPMENT CAPABILITIES

CNC Control Capabilities
Single Spindle
Multi-Spindle

MATERIALS

Steel
Stainless Steel
Brass
Aluminum
Copper
Plastics
Others

FINISH

Zinc
Nickel (Bright & Dull)
Electroless Nickel
Yellow & Clear Chromate
Iridite
Brass
Tin (Bright & Dull)
Gold
Copper
Silver
Anodizing
Chrome
Black Oxide
Passivation
Painting
Powder Coating

PART LENGTH

Up to 36 in

OUTSIDE DIAMETER (OD)

.031 to 6 in

TOLERANCE (+/-)

.005 in

PRODUCTION VOLUME

Up to 50 million pieces

LEAD TIMES AVAILABLE

4 to 6 weeks
Rush Services Available

ADDITIONAL INFORMATION

INDUSTRY FOCUS

Vending Machines
Hand Tools
Power Tools
Farm Implements
Switches & Relays
Dampers & Louvers
Electronics
Electro Mechanical

INDUSTRY STANDARDS

Mil-Spec
RoHS

FILE FORMATS

CAD Capabilities
Begoun, Inc. • 655 W. Grand Ave., Unit 200, Elmhurst, IL 60126 • Phone: 630-617-0200
Copyright © Begoun, Inc. All rights reserved.