PORTFOLIO: CNC Swiss Turning of an Alloy 360 Brass Plug
A lock manufacturer in Illinois contracted Begoun, Inc. to produce a brass plug that was to become part of a lock assembly. Tight tolerances and part configuration dictated that Begoun employ their superior custom CNC Swiss turning services to machine the component.
The 24,000-part run also needed to meet tolerances of ±.0005″. Begoun easily met all the design criteria, and produced the entire order in several weeks. The finished brass plug, which was constructed of alloy 360 brass, featured an outside diameter .500″ and a length of 1.345″.
All client expectations were met or exceeded by Begoun's commitment to quality and service.
For more on this custom CNC Swiss turning project, please see the table below.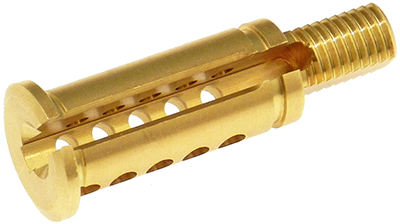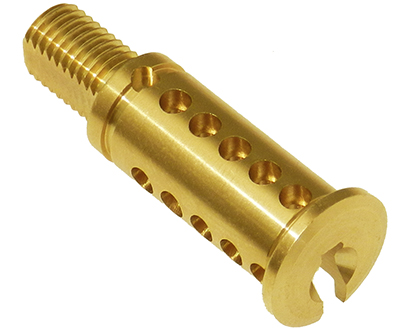 HIGHLIGHTS OF THIS BRASS CNC SWISS TURNING PROJECT

PRODUCT DESCRIPTION

Brass plug is used in a lock assembly

MACHINING CAPABILITIES & APPLIED/PROCESSES

Primary:
CNC Swiss Style Turning

OVERALL PART DIMENSIONS

O.D.: Ø.500″
Length: 1.345″

TIGHTEST TOLERANCES

±.0005″

MATERIAL USED

Alloy 360 Brass

INDUSTRY FOR USE

Lock

VOLUME

24,000 Units

DELIVERY/TURNAROUND TIME

4 Weeks

DELIVERY LOCATION

Illinois

STANDARDS MET

Customer supplied print, 2D CAD Drawing

PRODUCT NAME

Brass Plug
Begoun, Inc. • 655 W. Grand Ave., Unit 200, Elmhurst, IL 60126 • Phone: 630-617-0200
Copyright © Begoun, Inc. All rights reserved.