PORTFOLIO: Manufacturing of a Music Wire Torsion Spring
A toy industry client in Colorado approached Begoun, Inc. about producing a spring for one of their toy products.
The double torsion spring required the use of music wire with a diameter of .049″, and the production run needed to meet tolerances of ±.010″ for the entire 50,000-unit order.
Begoun was able to provide this customer with a superior quality part within an impressively tight timeframe.
For more on this custom spring coiling project, see the table below or contact Begoun directly.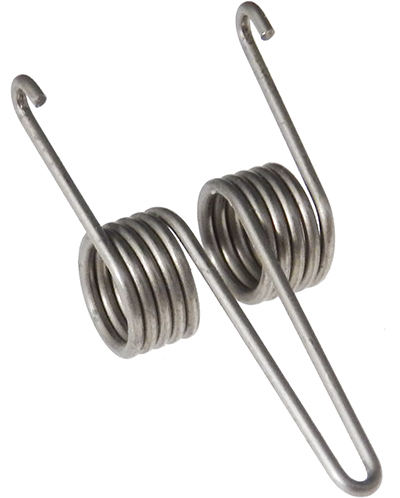 HIGHLIGHTS OF THIS SPRING COILED MUSIC WIRE PROJECT

PRODUCT DESCRIPTION

Spring used in a toy application

MACHINING CAPABILITIES & APPLIED/PROCESSES

Primary:
Spring Coiling

OVERALL PART DIMENSIONS

Wire Diameter: Ø.049″

TIGHTEST TOLERANCES

±.010″

MATERIAL USED

Music Wire

INDUSTRY FOR USE

Toy

VOLUME

50,000 Units

DELIVERY/TURNAROUND TIME

3 Weeks

DELIVERY LOCATION

Colorado

STANDARDS MET

Customer supplied print

PRODUCT NAME

Music Wire Double Torsion Spring
Begoun, Inc. • 655 W. Grand Ave., Unit 200, Elmhurst, IL 60126 • Phone: 630-617-0200
Copyright © Begoun, Inc. All rights reserved.